Wisdom Tree
By: SPMAN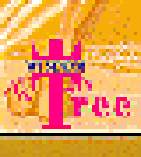 Moses : Hear me! Oh hear me! All pay heed. The Lord ... the Lord Jehovah has given unto you these 15 (Drops stone tablet) 10! 10 commandments ... for all to obey! "Moses, History of the world Part One"
Oh, save me Jebus! Wisdom Tree, the third incarnation of the company once known as Color Dreams will be forever as the only company to ever produce Bible themed Video Game on a console (Not counting Konami's Euro only Noah's Ark of course) They games they released were:
Bible Adventures
Bible Buffet
Exodus
Joshua
King of Kings
Spiritual Warfare
Sunday Funday
Notables: The idea of producing Bible related games started as a joke around the Color Dreams offices, and then a few weeks later, they started on their first one. Oddly enough, this was the company's only vaguely successful attempt at producing Video Games. You cannot consider yourself a true NES collector until you own at least one of these oddball games. Also, these are probably Color Dreams "best" games, but even they are average at best.
Status- They still sell their games through their website. I am unsure as to whether they still program new ones or not.
Best Games- While none of the games are overly terrible to the point that they are completely unplayable, none really stand out as being Great either.
Overall Grade: C-
Rarity of games: High
Popularity of games: Low
Website: http://www.christianlink.com/media/wisdom/